Find Your Trane Comfort Specialist!
Saving money is easy when you understand how to manage your home's energy use. Energy efficiency can play a big role in lowering your utility bills. Sometimes, it's just as simple as replacing your outdated HVAC units. Unfortunately, this isn't a realistic option for everyone, but Trane has you covered! We've put together a list of tips that you can use to save energy and money on your home. As you review your options in our HVAC systems, we encourage you to put these tips to use!
We expect HVAC systems to make our homes comfortable with variables of heating and cooling, but hopefully, you're taking full advantage of keeping this air in your house as much as possible. Typically, half of your heating and cooling will escape through spots that aren't well sealed, like windows, floors, and the roof. Here are a few ways you can improve your home insulation to ensure that you're keeping the heating and cooling that you're paying for.
Home Insulation Evaluation
Insulate your attic and crawlspace ceilings
Check your attic and crawlspace for any areas that might not have proper insulation. We recommend insulating the ceilings on the top floor. Since heat rises, this will keep the warmth circulating back into your home instead of escaping.
Tweak your window treatments
Blinds, shades, and curtains can be an effective way of significantly warming or cooling down a room. Managing how natural lighting comes into your home can help you control the warmth or coolness in both the winter and summer, so you'll feel less inclined to raising or lowering your thermostats.
Find the leaks
Reduce the amount of air leaking out of the edges of doorways and window frames by using weather strips or caulking.
Additional Resources
LED bulbs
Replace your old incandescent bulbs to LED bulbs to reduce your lighting energy use by 80%. LEDs may cost more on the shelf, but they also last 25 times longer that your traditional bulb, saving you money in the long run.
Ceiling fans
Even out the temperature around the room by turning on your ceiling fan. This will also reduce the amount of time your furnace needs to run to keep your home feeling comfortable.
Invest in a smart thermostat
Put a dent in your energy bill by programing your heating and cooling systems to only turn on when you need them to. With a smart thermostat, you can adjust the temperature until just before you return, and do the same before you head to bed.
Next Steps
If you're excited to put these tips in use, you're on the right track to decreasing your home's energy use! When you're ready, our Trane Comfort Specialists are here to help you make the move in replacing your HVAC systems with new energy efficient units.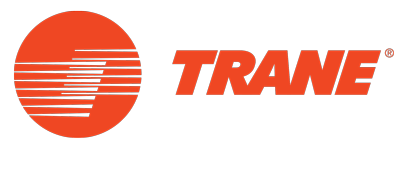 Why Choose Trane?
We are committed to customer care and staying current on the latest technology. We take the lead in energy efficiency and want you to feel the results!